Your Quick & Unbiased


Daily News Brief
We save you time by delivering news highlights on the most need-to-know issues. No clickbait, no agenda, no bias – just the facts in a five minute read!
Join over 76,544 readers – 100% free 
Save time
Let us do the work! We comb through hundreds of diverse sources every day so you don't have to.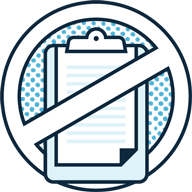 Agenda-free
Owned by independent citizen-journalists who are passionate about unbiased news (not billionaires and special interests).
Fun & entertaining
A bit of humor, trivia, and even simple 'life hacks' to make staying informed an enjoyable experience.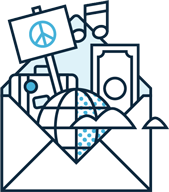 Comprehensive
Culture, politics, business, sports, and more - we cover a wide range of topics to help you stay in the know.
Did you know that 90% of what you read, watch or listen to is controlled by 15 billionaires and the 6 corporations who own almost all U.S. media?
WHAT WE'RE DOING ABOUT IT The most relevant details
minus the agenda!
Reading the news doesn't need to feel like doomsday…but it shouldn't bore you, either. Your Daily Brief brings you trustworthy news that's also enjoyable to read. Organized, concise, topical, and with a bit of humor where appropriate. We're confident you won't miss the endless sensationalism, bias, and clickbait.
We'll never sell or share your email!
See what the readers are saying!
I love the unbiased news. No stress, just the facts!! No politics! So refreshing! Thank you. Actually makes me want to read the news.
To thrive, we need integration, and connection within ourselves, our relationships, communities and world. I'm so excited that this platform seeks to connect instead of divide. This is the future!
Thank you for Tip News. I read your newsletter first in the morning. Wonderful to catch up on news in short time and be on my way starting my day. Super-great idea, and I again thank you.
I LOVE Tip News! You guys are amazing at what you do! So awesome!!! It's my new way to get the news 100%!!!
If I try to look deeply and objectively, I see we all care about making the world a better place, but we just have different ideas on how to get there. I love starting the day with Tip News. Thank you, thank you, thank you. Stay strong!
I signed up last week and absolutely love it. I have a busy schedule and hate fear mongering, so it's been awesome!
Save hours of extensive reading and research
We scour hundreds of diverse news sources every day to curate the Daily Brief into your one-stop-shop for staying in the know.